Let our family protect your family!
Founded in 1988, we are locally owned and operated.
We have over 30 years experience in home security.
We pride ourselves on personalized service.
Why Choose Executive Security Consultants?
Full Transparency – There Will Never Be A Price Increase!
No Hidden Fees – Professional Installation Included In All Pricing!
Customized Solutions – We Offer Free In Home Consultations!
Highly Recommended

"Absolutely pleased with Executive Security Consultants! Doug and Chris went above and beyond getting our new security system installed on a weekend right before the holidays. No up-selling or over-selling. They were up front about what we needed and had our system going in no time flat. The monitoring app is simple to use and provides the desired amount of detail. We really appreciate being able to arm or disarm the system remotely. This company is 100% professional." Craig S.
One Company
From Start to Finish
Learn > Purchase > Install > Service
We are here to help you understand what the vulnerabilities are in your home and how to protect yourself from break-ins.
Learn How to Protect Your Home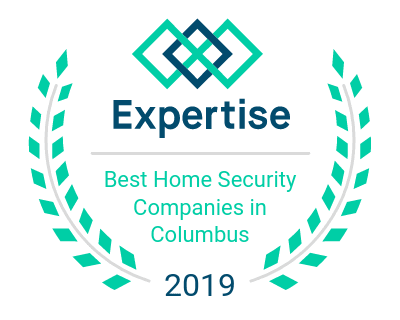 Executive Security Consultants • 5123 Norwich, Suite 130, Hilliard, OH 43026 • 614-481-3222
COMPLETE PRICING
AT YOUR FINGERTIPS
We offer full transparency with no hidden fees.
You customize your system before contacting us. If you are unsure about what your system should contain we offer videos that show you exactly what you should be looking for when protecting your home.
After educating yourself on what parts of your home are vulnerable and how to protect them, you can customize a system you need.
Smart Home
Automation Systems
Home Automation is much more than viewing a video camera or controlling your thermostat. It's about Smart home security that can enlist real-time data to spot unusual patterns in activity and proactively take action.
Did you forget to arm the security system?
Did you leave the garage door open?
A smart home security system can notify you and with a touch of a button you can arm the system or close the garage door. The mobile security app also allows you to control your entire home by adjusting multiple devices simultaneously with one tap.
The following products are compatible with the home automation features: Plug-in Dimmer Modules, Z-Wave Light Bulbs, Garage Door Opener, Z-Wave Programmable Thermostat, SkyBell-HD Edition Doorbell Camera, Slim Line HD Doorbell Camera, Indoor 180° Enhanced Zoom Camera, and the Outdoor Wireless Camera with Night Vision.
Columbus Home Security Education
Are you new to home security? Have you been secured before but are looking to brush up on how the security process works? At Executive Security Consultants, we believe that educating our customers is the key to building safer communities. For this reason, we have created information to help you better understand how to secure your home. We help you assess the areas of your home that are vulnerable to break-ins along with how to choose the right equipment to best protect those areas.
How will a security system protect you?
The Main Control Panel
The Front Door
The Windows
Glass Break Sensors
First Floor Master Bedroom
Additional Security Features
Is your home vulnerable to invasion?
The Front of Your Home
The Sides of Your Home
The Back of Your Home
The First Floor Master Bedroom
Since 1988 We've Been Protecting Families & Securing Homes in the Columbus Area

Personalized Service

Upfront Pricing

24/7 Monitoring

Mobile App
"Absolutely pleased with Executive Security Consultants! Doug and Chris went above and beyond getting our new security system installed on a weekend right before the holidays. No up-selling or over-selling. They were up front about what we needed and had our system going in no time flat. The monitoring app is simple to use and provides the desired amount of detail. We really appreciate being able to arm or disarm the system remotely. This company is 100% professional. " Craig S
"We can't say enough nice things about Doug and Executive Security Consultants. Doug came out to assess or home and provided a comprehensive and competitive estimate. His associate completed the installation as agreed and even went to the hardware store to purchase a new z-wave thermostat when the one I had purchased didn't work. That is great service. Our alarm system, thermostat, and lights are now all controlled from our phones, giving me piece of mind and protection for my family. I highly recommend them." Jerrold Deleget
FIVE STARS